Hey, everyone! As the month of September approaches, it's time to celebrate healthy nutrition during National Nutrition Week. This year, let's make the most of this special week by incorporating nutritious dairy products into your daily diet. Among these, milk and paneer (Indian cottage cheese) stand out as two of the most popular and vital sources of nutrition.
As a dairy manufacturer in India, we at Rufil are excited to join you in celebrating National Nutrition Week. We're here to share quick, delicious, and healthy nutritious recipes that feature these dairy wonders. From mouthwatering healthy paneer recipes to delightful healthy milk recipes, we've got you covered! But first, let's delve into the significance of National Nutrition Week and why it's celebrated.
What Is National Nutrition Week?
National Nutrition Week is an annual event celebrated in India from September 1st to 7th. Its primary aim is to raise awareness about the importance of proper nutrition and a balanced diet. During this week, various programs and activities are organized to educate people about the significance of nutrition and its role in leading a healthy life.
The Significance Of Celebrating National Nutrition Week
National Nutrition Week holds immense significance because it reminds us of the critical role nutrition plays in our lives. It's a time to reflect on our eating habits and make conscious efforts to improve our diet. This week-long celebration encourages individuals and communities to come together and learn about the value of good nutrition.
Exploring The Benefits Of Incorporating Milk And Paneer Into Your Diet
Now that we've covered the importance of National Nutrition Week, let's focus on the nutritional powerhouses – milk and paneer. These dairy products are not only delicious but also packed with essential nutrients.
Milk is a fantastic source of calcium, vitamin D, protein, and several other vitamins and minerals. It promotes strong bones, supports muscle growth, and is excellent for overall health.
Paneer, on the other hand, is rich in protein and provides a substantial amount of calcium, phosphorus, and vitamins. It's a versatile ingredient that can be used in a variety of dishes, making it an excellent addition to any diet.
At Rufil, we provide you with farm-fresh milk, completely free from preservatives, and accompanied by Swiss accreditation certification. Additionally, we offer delectably soft and fresh paneer, crafted under stringent hygienic conditions.
Getting your hands on our premium products has never been easier! Simply download our Milk and Dairy Products Delivery App, and we'll bring the goodness right to your doorstep!
Milk And Paneer Based Nutritious Food Recipes
1. Paneer Tikka Salad
Ingredients:
200g paneer (cubed)
1 cup yoghurt (hung curd)
1 tablespoon ginger-garlic paste
1 tablespoon tikka masala
1 tablespoon vegetable oil
Salt to taste
Fresh salad greens (lettuce, cucumber, bell peppers, etc.)
Lemon wedges for garnish
Fresh coriander leaves for garnish
Instructions:
In a bowl, mix the yoghurt, ginger-garlic paste, tikka masala, vegetable oil, and a pinch of salt to make the marinade.
Add the paneer cubes to the marinade and coat them well. Let them marinate for at least 30 minutes.
Thread the marinated paneer onto skewers and grill or cook them until they are charred and cooked through.
Arrange fresh salad greens on a plate, top with the paneer tikka, and garnish with lemon wedges and fresh coriander leaves.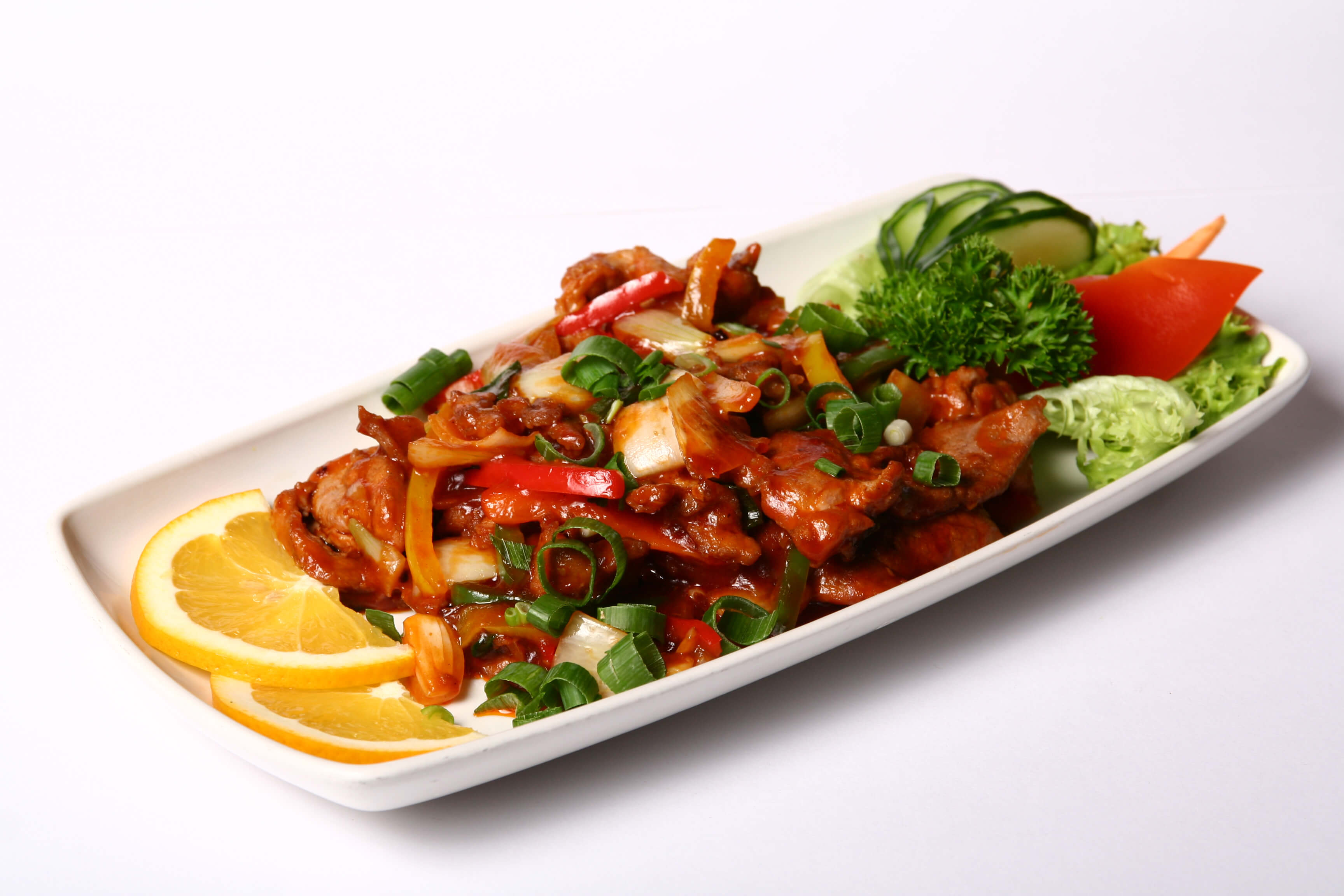 2. Spinach And Paneer Stuffed Paratha
Ingredients:
1 cup whole wheat flour
Water for kneading
Salt to taste
200g paneer (grated)
1 cup finely chopped spinach
1 teaspoon cumin seeds
1/2 teaspoon red chilli powder
Ghee or oil for cooking
Instructions:
In a mixing bowl, combine the whole wheat flour, water, and salt to make a soft dough. Let it rest for 15 minutes.
In another bowl, mix grated paneer, chopped spinach, cumin seeds, and red chilli powder to make the stuffing.
Divide the dough into small balls and roll them into small discs.
Place a portion of the stuffing in the centre of each disc and seal the edges, ensuring the stuffing is enclosed.
Roll out the stuffed dough balls into parathas.
Heat a griddle or skillet and cook the parathas with ghee or oil until they are golden brown on both sides.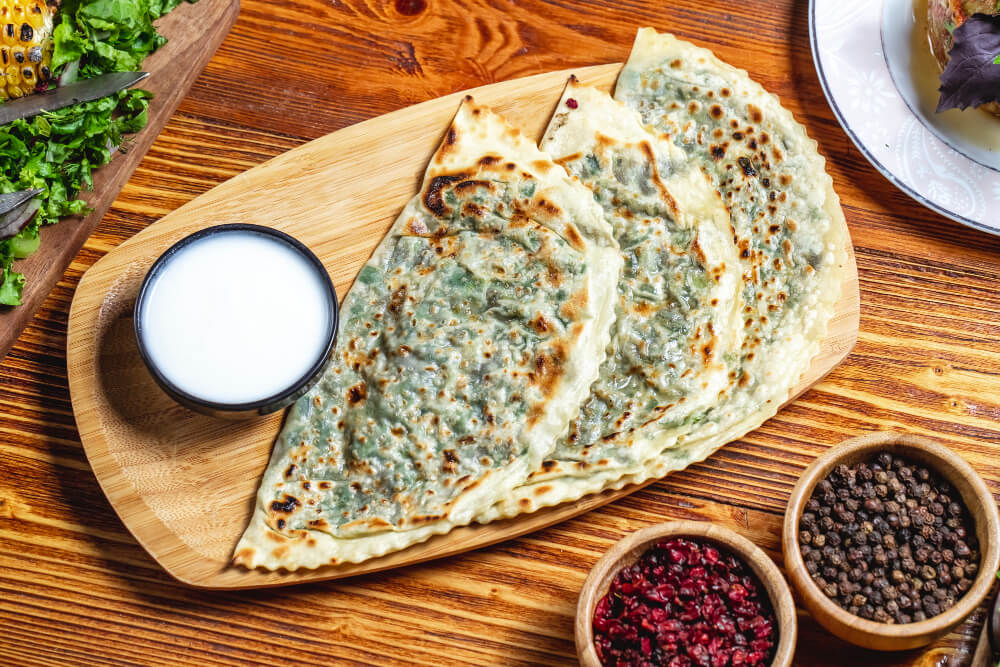 3. Paneer And Capsicum Stir Fry
Ingredients:
200g paneer (cubed)
1 green bell pepper (capsicum), sliced
1 red bell pepper (capsicum), sliced
1 onion, sliced
2 tablespoons vegetable oil
1 teaspoon cumin seeds
1 teaspoon ginger-garlic paste
1/2 teaspoon turmeric powder
1 teaspoon coriander powder
1/2 teaspoon red chilli powder
Salt to taste
Fresh coriander leaves for garnish
Instructions:
Heat oil in a pan and add cumin seeds. Let them sizzle.
Add ginger-garlic paste and sauté until fragrant.
Add sliced onions and sauté until they turn translucent.
Add the sliced bell peppers and cook until they are slightly tender.
Add the paneer cubes, turmeric powder, coriander powder, red chilli powder, and salt. Stir-fry until the paneer is lightly browned and the spices are well incorporated.
Garnish with fresh coriander leaves and serve hot.
4. Oats And Banana Smoothie
Ingredients:
1 ripe banana
1/2 cup rolled oats
1 cup milk
1 tablespoon honey
1/2 teaspoon cinnamon (optional)
Ice cubes (optional)
Instructions:
In a blender, combine the ripe banana, rolled oats, milk, honey, and cinnamon (if using).
Blend until smooth and creamy.
Add ice cubes if desired and blend again until well combined.
Pour into a glass and serve immediately.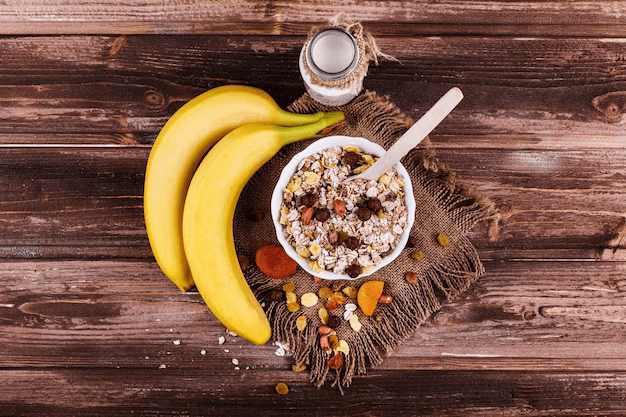 5. Milk And Honey Overnight Oats
Ingredients:
1/2 cup rolled oats
1 cup milk
1 tablespoon honey
Fresh fruits (e.g., berries, banana slices) for topping
Nuts (e.g., almonds, walnuts) for topping
Instructions:
In a jar or container, combine the rolled oats and milk.
Add honey and mix well.
Cover and refrigerate overnight.
In the morning, give it a good stir and top with fresh fruits and nuts.
Enjoy your creamy and nutritious overnight oats.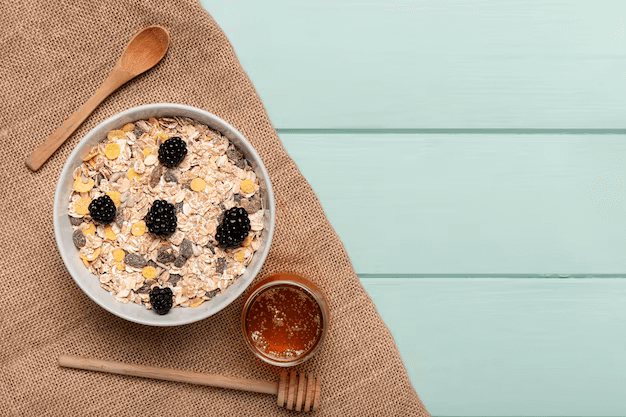 These recipes are easy to follow and will surely satisfy your taste buds while providing a healthy dose of nutrition. Enjoy your meal on Nutrition Week 2023!
Summing Up!
Incorporating these wholesome milk and paneer-based recipes into your diet during National Nutrition Week can be a delightful and nutritious journey. Not only do these dishes tantalize your taste buds, but they also provide essential nutrients for your well-being. And to make your culinary adventures even more enjoyable, consider using Rufil's farm-fresh milk and hygienically crafted paneer. With Rufil, you're not just savoring delicious food; you're also embracing quality and nutrition at its best.
So, go ahead, indulge in these delectable recipes, and let Rufil be your trusted companion on your path to a healthier, happier you!
Popular blogs: